Our new project brought us to the nearby village of Rohvitangitaa (Roh) to improve a water system that was built in 2006.  EWB-Yale adopted the Roh project in 2012 with hopes of constructing a clean, efficient water distribution system for the village.
The existing water system in Roh cannot meet the demands of the village's 1,200 inhabitants.  Villagers have to resort to the use of unclean stream water, leading to a high incidence of water-borne sicknesses. The goal of our project is to replace the existing system while expanding its coverage to include more villagers.  A 20,000-liter storage tank will be constructed to supply a consistent flow of water to Roh to meet the high water demand of the early morning and evening.   Also, we will construct twelve public standpipes as opposed to the three functioning ones that currently exist.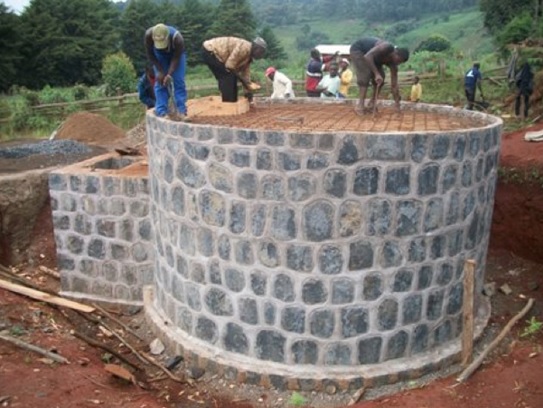 EWB-Yale traveled to Roh for the project's first implementation trip in May of 2013. Our team, along with out mentor Dave Sacoo, worked alongside the people of Roh to construct the storage tank. In addition, as the result of a vessel disinfection trial, the team determined how to use bleach to disinfect drinking water and shared the method with the people of Roh. In an effort to educate Roh youth on the issue, EWB-Yale taught two health education lessons in each of Roh's three schools. The students enjoyed the lessons on sickness and healthy behavior. EWB-Yale looks forward to our next implementation trip later this year.