During EWB-Yale's visit to the village of Naitolia in August 2019, pond rehabilitation work was continued through further excavation of the pond so that its base fell 2.5 meters lower than its surrounding embankments. Additionally, a sediment trap (see first image below) was excavated in front of the pond to restrict sediment from entering the pond and hindering the performance of the pond's spillway.
This summer, EWB-Yale hoped to be able to continue the excavation of the pond as well as to excavate any accumulation around the spillway. Due to restrictions imposed by COVID-19, we were unfortunately unable to travel to Naitolia as planned. We do plan to move forward with remote implementation to ensure that work is done on the pond this summer, and we plan to travel to Naitolia again when safe travel becomes possible. We will be maintaining open lines of communication with TPP officials and Naitolia's community leaders to aid remotely in any way possible.
However, in April, Naitolia experienced heavy storms and record-breaking rainfall that unfortunately damaged a part of the pond embankment. We believe that the spillway, first constructed in 2018 and improved by the sediment trap in 2019, may have become silted up, which prevented the pond from regulating its water level (see second and third images below). Community members were able to temporarily plug the breach, but they lack the money and resources necessary to permanently repair the pond by moving earth using heavy machinery back to the pond embankment. These repairs must be made as soon as possible to keep the community from potentially facing a severe water shortage this year, so we are currently raising money to fund these efforts.
We know that these are incredibly challenging and financially difficult circumstances, but if you have the means to do so, we encourage you to consider donating using the site linked at the bottom of this post and on the home page of our website to support these essential repairs for the community of Naitolia. Any amount you are able and willing to donate can help us to restore a significant source of water in Naitolia, which will benefit the community members immeasurably.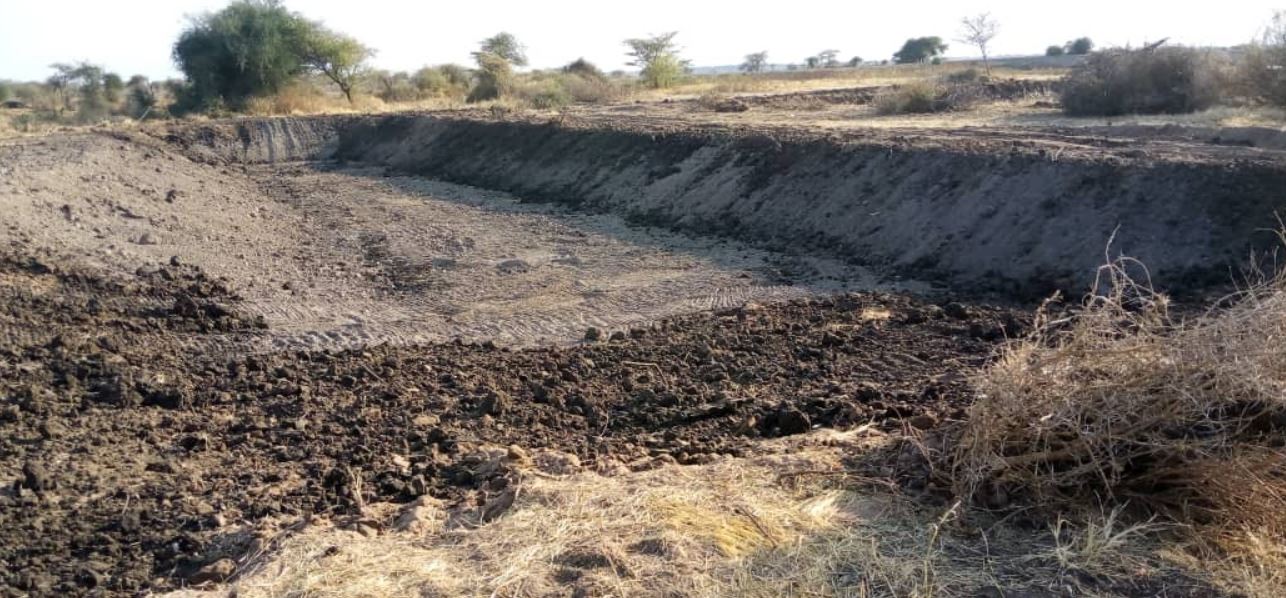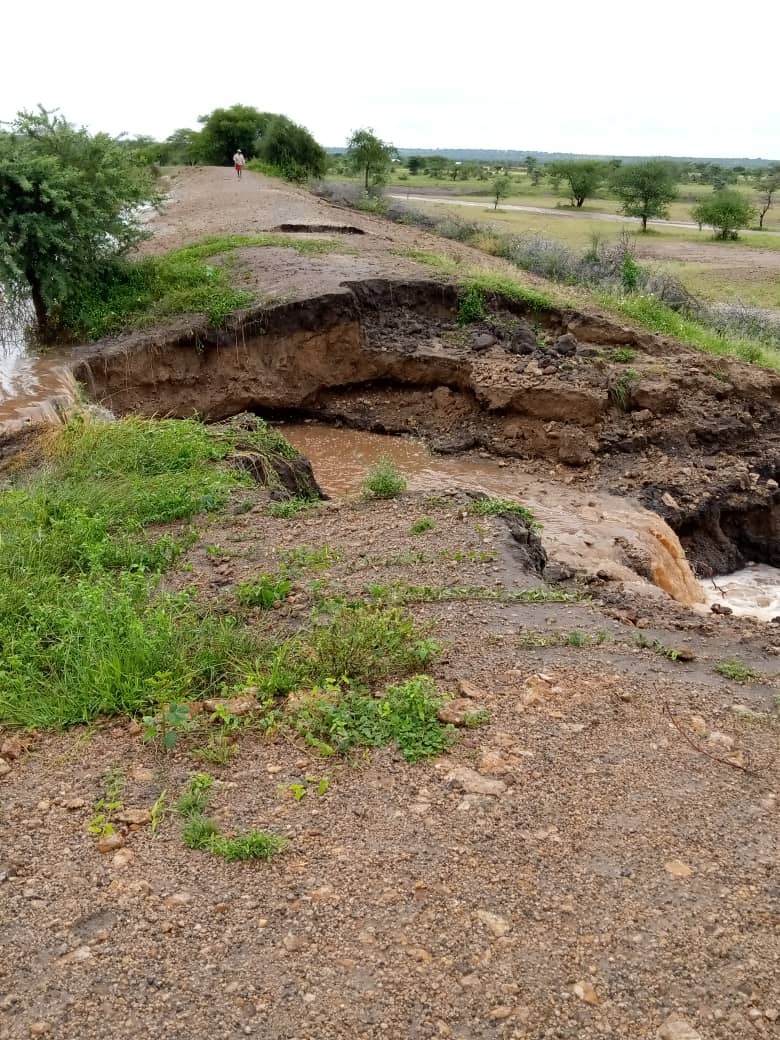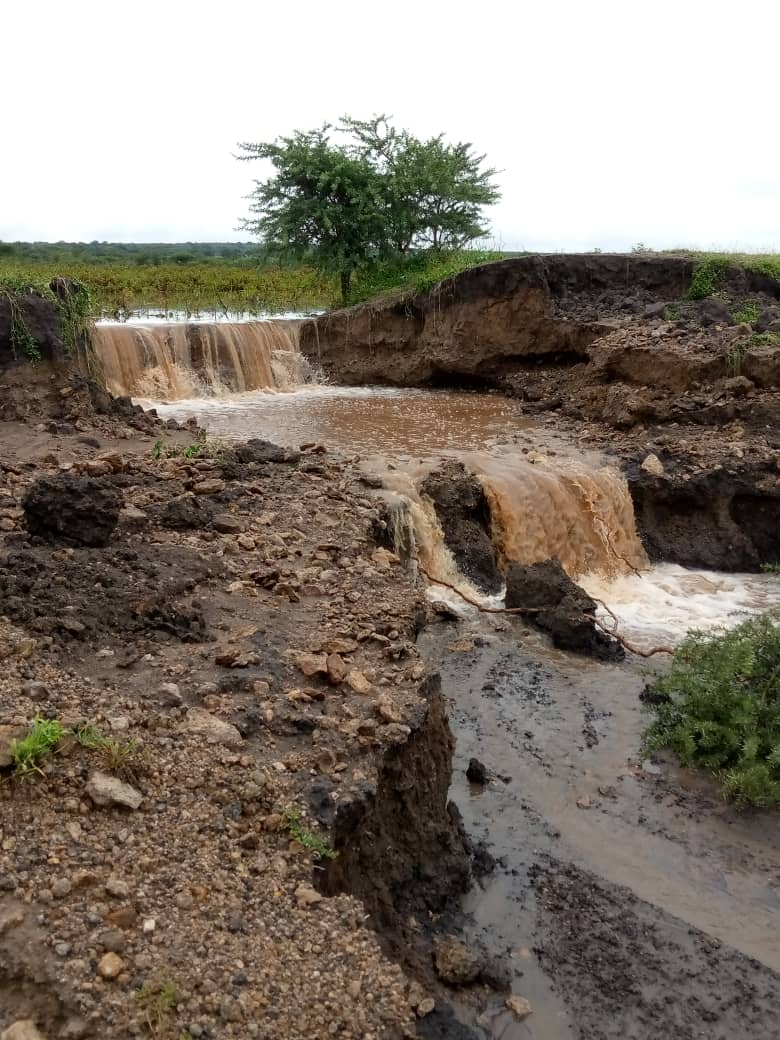 Donate at: https://support.ewb-usa.org/give/83790/#!/donation/checkout