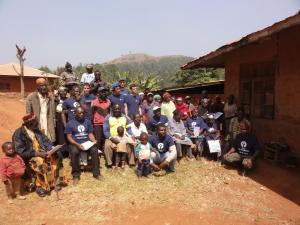 The Alcoa Foundation announced this week that EWB Yale was selected alongside four other Engineers Without Borders USA chapters to receive grant funding as part of the Creation of a Global Engineer Program.
The program is designed to create and replicate the best practices of  "learning through service programs" that develop skills in leadership, project management, communication, systems thinking and community and personal engagement. 
We will utilize its funding to support our Kikoo-Rohvitangitaa Water Supply and Distribution Project, which combines engineering, health, and education efforts in rural communities in Cameroon. 
Read the full press release at Yale SEAS News:
http://seas.yale.edu/news-events/news/engineers-without-borders-wins-10000-grant